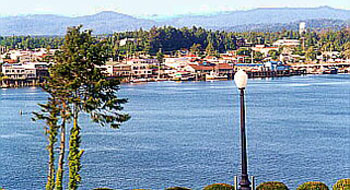 Historic Old Town
Historic Old Town Florence is one of the most beautiful and charming of the Oregon coast cities. Located on the waterfront below Highway 101's Siuslaw River Bridge, this un-crowded district is the perfect place to spend time exploring art galleries, antique stores, gift and specialty shops, wine tasting and restaurants serving regional foods. Florence Oregon area is popular as a diverse and rich "playground" destination, where lush green forests meet the ocean's edge along one of America's most beautiful and dramatic coastlines.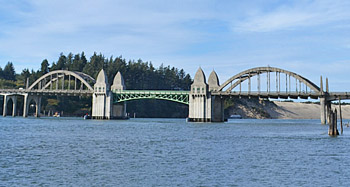 Historic Siuslaw River Bridge
Siuslaw River - wander along the Siuslaw River while enjoying ice cream or espresso and watch artisans at work or take a river cruise. The Siuslaw River (pronounced sigh-YOU-slaw) is a river, approximately 110 miles long, along the Pacific coast of Oregon in the United States. It drains an area of approximately 4500 sq. miles in the Central Oregon Coast Range southwest of the Willamette Valley and is a popular river for anglers. The tidal ebbs and flows have created an ideal habitat for fish. Locals claim Fall and Winter are the opportune times.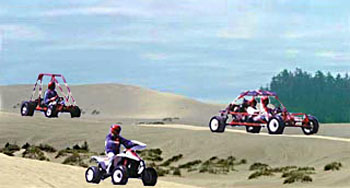 The Sand Dunes
Some of the worlds largest and most beautiful dunes are located here on the Central Oregon Coast. Glistening valleys, vast hills of shifting sand, And desert atmosphere make the dunes truly a must see! You will absolutely love it! You can rent ATVs and take an adventure tour at Sand Dunes Frontier and Sandland Adventure. A great pastime.
Heceta Head Lighthouse
Heceta Beach & Lighthouse are only 4 miles away. Pronounced "Ha - SEE -Ta" by most, "HECK - ah - Ta" by others, yet everyone agrees Heceta Head is one of the most beautiful lighthouses in the world. The Heceta Head Lighthouse and Light Keeper's house are circa 1894. Both are listed on the National Register of Historic Places. The lighthouse is a working lighthouse. From a height of 205 feet above the ocean, it's "first order" Fresnel lens, casts it's beams some 21 miles out to sea. It is the brightest light on the Oregon coast. It is said to be the most photographed lighthouse in the United States.

Sea Lion Caves
The Sea Lion Caves are only 9 miles away. Sea Lion Caves is a privately owned wildlife preserve and bird sanctuary (since 1932) centrally located just 11 miles north of Florence on the beautiful and rugged Oregon Coast. Sea Lion Caves is proud to be part of the Oregon/Cape Perpetua Marine Reserve helping to protect the local marine animals and marine environment. Sea Lion Caves is America's largest sea cave and the year-round home of the Steller sea lion, but sea lions are not always in the Cave.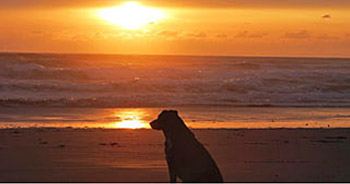 Other Activities

Sternwheeler a river cruise.

Gazebo Park and Dock.

Siuslaw Pioneer Museum.

Fishing Fleet and Boat Basin.

Port Marina and Public Boat Ramp.

Beachcombing.

Kite Flying.

Golf Courses.